The Meaning of the Year 2023 - Cursing Turned to Blessing

"Weeping may endure for the night,
But a shout of Happiness comes in the morning!" (Psalm 30:5)

The Meaning of the Year 2023 - Cursing Turned to Blessing
Meaning of 23 in Scripture
Historical Sequence
Spiritual Uptrends
The Heavens
Conclusion
The Meaning of the Year 2023 - Cursing Turned to Blessing

January 1, 2023 (Day 1): The meaning of the year 2023 is cursing turned to blessing. This is based on the meaning of the number 23 in scripture as an ordinal number. The meaning of 23 as a cardinal number in scripture is a Spiritual uptrend. The ordinal number is in the 22-23 sequence, where 22 is for cursing, and 23 is cursing turned to blessing. After cursing, God provides relief. He does not curse forever (Psa 30:5; 103:9; Isa 57:16). The number 23 may be illustrated as coming out of the valley of cursing, corresponding to a Spiritual uptrend. The uptrend is due to God's blessing. The Cycles of National Blessing are an example of a Spiritual uptrend.

The number 23 is perhaps best described as a summary of movement in the right direction in the Christian life. When God blesses, life is good. Things work out. There is success in life. The rains come; the crops grow; the markets are good; there is profit to be made; the economy hums; the home team wins; the orchestra strikes up a pleasing song; the world smiles; people are healthy, happy, and full of hope. The clouds have a silver lining. Things work together for good.

In the Christian life God provides in Grace. He gives seed to the sower, bread to the baker, understanding, enlightenment, true Love, and Divine Happiness. The promises of God bear fruit, there are pleasant memories, pleasant dreams, and victory over evil. The Father gives in Grace from His riches in Glory, the Word lights our path, and the Holy Spirit provides Spiritual freedom and Divine Happiness. Even little successes in the Spiritual life are rewarding. Things appear to be proceeding according to the lessons from Bible class. Even the Divine Discipline is bearable and not painful cursing.

So, 23 is movement in the right direction, an upward trend, like an airplane ascending to cruising altitude. The Christian is advancing in the Spiritual life, and God is fulfilling His promises. The blessing of God also overflows into the environment, the government, business, and even the heavens. Each one of us is merely a dot (or pixel) in the big picture. The picture is the integral, and we are the differential. The analysis of the number 23 in scripture is like trying to describe a picture with a thousand words. And each person is only interested in his little piece. He wants to know what it means to him in 2023.

Cursing turned to blessing begins with Salvation. The New Spiritual life begins at Salvation.

2 Corinthians 5:17
Therefore, if anyone is in Christ, he is a new Spiritual species; the old paradigm has passed away; behold, a new paradigm (kind of things) has come.

The new Spiritual life that began at Salvation must be found and figured out in order to live it. That can be a difficult process.

Philippians 2:12-13
12 So then, my beloved, just as you have always obeyed, not as in my presence only, but now much more in my absence, work out your own Salvation with fear and trembling;
13 for it is God who is at work in you, both to will and to act on behalf of His good pleasure.

Working out your own Salvation means discovering and executing the new Spiritual life in Christ Jesus. Doing so with "fear and trembling" is a metaphor for having heightened sensitivity in the presence of (in fellowship with) Almighty God, who designed our life. The angels know about our life on Earth from beginning to end, and God knows. We have to figure it out.

God (the Holy Spirit) works in us through the Filling of the Holy Spirit to reveal our new life. "Both to will" means:

God expresses His will to us and in us (Matt 26:39, 42; Mark 14:36; Luke 22:42; John 6:38).
God uses us to accomplish His will (Heb 13:21).
"To act on behalf of His good pleasure" means God uses us to act on behalf of His will and design.

So every day that we Rebound and live the new Spiritual life, our old life of cursing is turned to blessing. If we execute the new life, we will not only be redeemed, but we will also have impact on the nation and in the world.

Philippians 2:14-15
14 Do all things without complaining or arguing;
15 In order that you might become blameless and innocent, children of God above reproach in the midst of a crooked and perverse generation, among whom you appear as lights in the world,

Life on this Earth in the devil's world is not Heaven. There will be stumbling blocks that upset and irritate us. But if we are living the new Spiritual life that God created for us, we must not complain about it. And if we are not living the new Spiritual life, we should be. Complaining is a sin of the tongue from worry. It indicates lack of faith.

Arguing is another sin of the tongue from bitterness, jealousy, and rejection of authority. It takes two people to argue.

Proverbs 26:20
For lack of wood the fire goes out,
And where there is no gossiper, contention quiets down.

Marriages are full of contention. It is a sin of rejection of God's appointed authority and of the Authority of God. It is rejection of the new Spiritual life that God created. The devil rejected the life that God created for him.

The reason for giving up sins is so that we can become "blameless and innocent," meaning sanctified and without sin. Sin is contrary to God, and we are children of God. Sin destroys fellowship with God and leaves us cursed. We should be above reproach even though we are living in the devil's world in a "crooked and perverse generation." Even though the world around us is corrupt, believers have the light of God. They are like stars in space. The angels see their testimony, even if the world around them is blind.

Meaning of 23 in Scripture

Cardinal Number 23

The cardinal number 23 is for a Spiritual uptrend.

Nu. 3:39 cf. Nu 26:62 – The number of Levites in the second year of the Exodus was 22,000 and in the 40th year was 23,000
Jer 52:28 – There were 3023 captives taken to Babylon in the seventh (17th) year (Israel's cursing, Babylon's blessing)
Ezra 2:11, 17, 19, 21, 28; Neh 7:32 – the captives who returned from Babylon
Ordinal Number 23

The ordinal number 23 is for cursing turned to blessing.

Deut. 23:5; Neh 13:2; Zech 8:13
Dan. 8:14 – There will be 2300 evenings and mornings before the restoration of the Holy Place in the Tribulation
Note by way of application Rebound turns cursing to blessing, although the number 23 does not appear in the verses on Rebound (1 Jn 1:9; 2 Chron 6:37-39; Jer 3:12; Mic 7:18).

Historical Sequence 22-23

The year 2022 was the year of cursing, corresponding to the bottom of the valley. The year 2023 will be cursing turned to blessing and an historical uptrend with Divine Blessing, corresponding to coming up out of the valley.

The COVID pestilence of 2022 led to quarantine on a large scale. Public gatherings were shut down, and people were isolated to keep from spreading the virus. Sporting events, restaurants, businesses, and even church services were shut down. People kept a distance of six feet apart and wore face masks. Social gatherings were shunned even if they weren't expressly prohibited. The pandemic continued all over the world for three years.

People were forced into isolation during the pandemic. Those who had the virus were quarantined, and those who feared catching it isolated themselves. The threat of death from the virus created a crisis. Those who survived were left with psychological trauma that would last for the rest of their life. Like those who went through the Great Depression or World War II, those who survived the COVID crisis were left with scars for life.

Separation from the world is required for Sanctification, but even mature believers had not separated to the point of isolation as required during the COVID pandemic. There are strategic events in life that must be faced alone. These include birth, death, Salvation, and Rebound. The extreme separation of the COVID crisis was not just a separation from people but also from demons that inhabited worldly venues. Separation from people does not remove relationship with their demons, but when the venue is shut down, the demons depart also.

Even people in churches have demons. Stopping the church service prevents relationships with their demons. Thus, the isolation during the pandemic broke up relationships in Political Babylon of Satan's kingdom. Satan's kingdom was crippled. Friends could be deadly during the pandemic, but their demons could also cause spiritual death. The silver lining of isolation could be Spiritual freedom.

Everyone who lived suffered from the curse of the pandemic in 2022. All were under the curse – the good and the bad. This seems unfair, but God had reason for it. In contrast, cursing will be turned to blessing in 2023. This is like being able to take a rest from hard work. It doesn't mean the fullness of blessing, but after the cursing of 2022 any relief would be a blessing.

Those people with psychological scars from 2022 will have undeserved blessing in 2023. The blessing will be given to everyone whether good or bad. Undeserved cursing leads to undeserved blessing. There will still be suffering from the scars of 2022, but the suffering will be credited for blessing. The blessing may include Escrow Blessing in Time or rewards in Eternity.

This happens in Rebound. Sin causes spiritual death and results in Divine Punishment – not for the sin but for rejecting the Christian life. Rebound results in forgiveness of sins because the sins were judged on the cross. After Rebound Divine Punishment is changed to suffering for blessing. The suffering is credited for blessing.

Spiritual Uptrends

Spiritual uptrends come from the Blessing of God. Many types of Spiritual uptrends occur in scripture without reference to the number 23. These types of uptrends may also occur in our life with or without the number 23. Some of the Spiritual uptrends found in scripture include the following.

1. Rise of a Nation; Promotion

God instituted the Divine Institution of Nationalism after the Tower of Babel incident. Nations protect human freedom. Nations can prosper under the blessing of God or fall under cursing. God called Abraham and promised to make him a great nation (Gen 12:2). The nation of Israel rose to great power as a Client Nation to God. So long as Israel obeyed God, it prospered (2 Chron 7:14). The rise of Israel illustrated a Spiritual uptrend in a nation.

God not only blessed Israel, but the nations associated with Israel were blessed by association and received splash off blessing (Gen 12:3; Nu 24:9). Israel was born from the womb of Egypt. After leaving Egypt, Israel inherited the Promised Land (Ps 37:9, 22, 29, 34; Isa 57:13). However, it had to conquer the Promised Land as a symbol of freedom through military victory and advancing to Spiritual Maturity. The people of Israel had to be promoted Spiritually before God could bless them with victory in the Promised Land.

When Israel obeyed God, it prospered under the Cycles of National Blessing (Lev 26:3-13; Deut 28:1-14; Jer 30:17; Ezek 34:23-31), but when it disobeyed God, it fell under the Cycles of National Cursing.




2. New Growth

The new growth of plants in the Spring is a Spiritual uptrend. When Israel entered the Promised Land, God blessed their crops, and they gave offerings to God from the new growth (Lev 2:14; 23:14; Prov 27:25). Spring is a time of new growth (SOS 6:11; 7:12).

Sprouts and buds of plants in the Spring are blessing from God of a Spiritual uptrend (Gen 40:10-11; Job 14:7-9; SOS 6:11; 7:12; Isa 61:11). As a demonstration of the blessing of God in a Spiritual uptrend, Aaron's rod sprouted, budded, blossomed, and brought forth almonds (Num 17:8 (Heb 9:4)).

The blooming of plants illustrates a Spiritual uptrend (SOS 6:11; 7:12; Isa 18:5 (cursing); Isa 27:6). Plants rise up from the roots in a Spiritual uptrend, and they can be cut down in cursing (Ezek 17:9-10 (cursing)).


3. Raised Up

At Salvation believers are raised up from spiritual death to walk in the New Spiritual life (Rom 6:4). This is the Baptism of the Holy Spirit, which is illustrated by water baptism. Being raised up to walk in the New Spiritual life is a Spiritual uptrend for the individual.

The land of Israel was restored after it was destroyed. The restoration of the land is a Spiritual uptrend (Isa 49:8; 58:12; 61:4; Ezek 36:33; Hos 6:1; Amos 9:14).

Restoration includes restoring respect for those who have been rejected as with Nebuchadnezzar after his mental illness (Dan 4:36). Along with respect, prosperity and Happiness are added in a Spiritual uptrend (Isa 61:6, 7).

4. Deliverance

A Spiritual uptrend includes deliverance from evil, Satan, and demons (Gen 14:20; Ex 6:6; Num 21:3; Josh 10:12; Ps 82:4; 120:2; Isa 31:5). A Spiritual uptrend also includes deliverance from enemies (Gen 14:20; Ex 6:6; Num 21:3; Josh 10:12; Ps 82:4; 120:2; Isa 31:5).

5. Taking the High Ground

Taking the high ground is a military analogy for advancing in Spiritual Warfare against Satan. Victory belongs to God in a Spiritual uptrend (Deut 1:21, 22; Josh 6:5; Judg 1:1, 2; Phil 3:14; Heb 6:1). A Spiritual uptrend included God's destruction of Egypt, the enemy of Israel and symbol of the world (Jer 46:9-10, 11-12).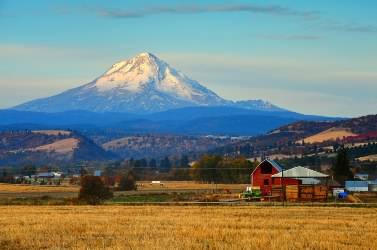 6. Going up to a High Place or Temple

High Places were altars for offering sacrifices to God which were often located in the mountains. Going up to a High Place to offer sacrifices to God illustrated a Spiritual uptrend (1 Sam 9:14, 19). Similarly, the Temple in Jerusalem was located on a mountain. Therefore, going up to the Temple in Jerusalem illustrated a Spiritual uptrend (2 Ki 20:5, 8; Isa 2:2, 3).

7. Adam's Rib

The Lord took out one of Adam's ribs when He built the Right Woman (Gen 2:21-23). The rib returned in the form of Adam's Right Woman, who was made from his DNA (Gen 2:22). Therefore, Adam was left with 23 ribs during the Spiritual uptrend when the Lord built his Right Woman and gave her to him in Marriage.

8. Procreation

Twenty-three chromosomes of sperm and ovum cells combine to form a new body with biological life. The number for pregnancy is 46.



9. Light

Light shining in darkness illustrates a Spiritual uptrend (Jn 1:5; Phil 2:15; 2 Pet 1:19). Jesus Christ is the Light of the world (Jn 8:12; 9:5; 12:46). Light placed on a lampstand gives light to all in the room (Matt 5:15; Mk 4:21; Lk 8:16). Olive oil lamps were placed on the Golden Lampstand in the Tabernacle. The Golden Lampstand symbolized Christ, our Light.

Dawn and Sunrise are the coming of the light, illustrating a Spiritual uptrend (Mal 4:2; Eph 5:14).

10. Making Bread or Cake

To make bread or cake flour, milk, leavening, and other ingredients are mixed to make dough (Num 15:20; 1 Cor 5:6; Gal 5:9). Even the first of the dough in Israel was given as an offering to God. The dough rises and is baked to form a cake. The cake symbolizes a new body. The cake may be eaten with butter, syrup, fruit, topping, or honey, symbolizing the female response.

The new body that rises up as bread symbolizes a Spiritual uptrend. Jesus Christ is the bread of life as illustrated by the Table of Shewbread in the Tabernacle. He gives us our daily bread in Logistical Grace (reference Eating). Cooking is very much a spiritual operation with angels and demons hovering around and measuring every ounce of ingredient. The angels and demons have been in the family for hundreds of years under the Four Generation Curse. If God orders blessing, the Elect Angels turn out Divine Good, but if He curses dead works result. The seasoning symbolizes the spiritual element of cooking.

11. Music

Music is often used to celebrate and record great historical events and Spiritual uptrends. The rhythm, rhyme, tempo, and pitch of music add a new dimension to prose. The new dimension requires the use of the right lobe, which aids in remembering. Music is produced by angels. Many songs are recorded in the Bible. The Book of Psalms contains the songs used by Israel in worship. When Israel was about to enter the Promised Land, the Lord communicated a song to Moses to write down and teach to the children of Israel (Deut 31:19, 22; 32:1-47). When Israel crossed the Red Sea and the Egyptians were drowned, Israel celebrated with singing and dancing (Ex 15:1-21). Miriam led the women in dancing, which was probably belly dancing, since that was the dance of the day (Ex 15:20-21).

When the Lord delivered David from all his enemies, David wrote a song to commemorate (2 Sam 22:1-51). He recorded many other Spiritual uptrends in the Psalms.

The prayer of Jonah was a song of thanksgiving for deliverance from the maw of the fish (Jonah 2:1-9).

Mary wrote a hymn, the Magnificat, to commemorate her pregnancy with the Christ child (Lk 1:46-55).

12. Sports

Spiritual uptrends also occur in sports. Athletic contests are part of the Plan of God. They are filled with blessing and cursing from the decree of God. Angels and demons manage the participants to fulfill the Will of God. The production of the angels and demons in victory and defeat is provided as evidence in Satan's Appeal Trial. Athletic contests were popular with the Romans and Greeks at the time of writing the epistles to the Church, and there are references to them in scripture (ref. Athletic Analogy).

Athletic analogies of the Christian life included running (Rom 9:16; 1 Cor 9:24; Gal 2:2, 5:7; Phil 2:16; Heb 12:1), fighting (1 Cor 15:32; 2 Tim 4:7), boxing (1 Cor 9:26), exercise (1 Cor 9:27; 1 Tim 4:8), and winning the crown (1 Cor 9:25; 2 Tim 2:5).

Spiritual uptrends in sports are evident when teams get their acts together and snatch victory from the jaws of defeat. God decreed the victory, and the angels and demons made it happen. Sports heroes are great because they tap into the power of angels or demons, who perform superhuman feats. When a ball strikes its target or goes in the strike zone, that is because an angel or demon guided it. When an athlete fumbles or trips, that was due to an angel or demon.

The Heavens
The Ascendant in Astrology signifies a Spiritual uptrend, and the Descendant symbolizes a Temporal downtrend.

Events in the Heavens in 2023 include:

1. Red Planet – will leave Taurus (Moscow) and enter:
a. Gemini – bloody witnesses (Rev 11:3-7; 17:6)
b. Cancer – suffering from security breach; captives (2 Ki 24:14)
c. Leo (Ukraine, US) – bloody government
d. Virgo – Israel in Tribulation like a woman in labor (Rev 12:1)
e. Libra – bloody Judgment (Rev 14:20)
f. Scorpius – Murder, violence, bloodshed; suffering from Satan
2. God of the Covenants – will enter Aquarius – Noahic Covenant, floods, immigrants; Covenant of Peace
3. The Redeemer Planet will enter Pisces – Giving, income tax
4. Bowl judgments will end.

Comet C/2022 E3 (ZTF) will reach perihelion on January 12, 2023 and make its closest approach to Earth on Feb. 2, 2023, Day 33. It last passed Earth 50,000 years ago. It is currently in Corona Borealis, the crown of thorns, for cursing in 2022. The comet symbolizes a reversionist who lives in darkness like Satan. The comet last entered the Solar System when prehistoric man lived on Earth, and Neanderthals lived in Europe as a witness of Satan in his Appeal Trial. The comet is the sign of a stumbling block to a Spiritual uptrend.
Conclusion
The meaning of the year 2023 is cursing turned to blessing, per the meaning of the number 23. "Weeping may endure for the night, but a shout of Happiness comes in the morning!" (Psalm 30:5b). God will not curse forever, but He will give relief and blessing for life.

In scripture the number 23 as an ordinal number stands for cursing turned to blessing and as a cardinal number to a Spiritual uptrend. A Spiritual uptrend occurs due to the Blessing of God. The Blessing of God then becomes evident in Creation. Angels translate Divine Blessing into human history and the environment. What God decrees, the angels and demons implement.

The year 2022 was a year of great cursing due to the COVID-19 pestilence that swept the whole world. Although there is no indication that the pestilence will suddenly end, an improvement would be a relief and an uptrend. An uptrend does not imply the fullness of blessing but a trend of improvement. When God supplies Blessing, things work together for good, and when He curses, things fall apart. Those who have endured isolation and suffering due to COVID have psychological scars that need to be healed. God's cursing turned to blessing will solve their problem.

The Church Age is not an age of prophecy but of historical trends. Individual believers can have historical impact through the Grace of God. When they are faithful in living the new Spiritual life, God promotes them, and the Church and the nation receive blessing by association with them just as God promised Abraham in the Abrahamic Covenant (Gen 12:3).

Cursing is turned to blessing at Salvation. After Salvation cursing is turned to blessing in Rebound. Rebound provides Sanctification and forgiveness from sins and the Filling of the Holy Spirit. It is impossible to live the new Spiritual life apart from the Filling of the Holy Spirit. After Rebound Divine Punishment is turned to suffering for blessing so that it counts for blessings in this life and rewards in Eternity.

Evidences of Spiritual uptrends occur in many areas of life. The new growth of Spring when plants sprout, bud, and blossom is evidence of a Spiritual uptrend, while drought and economic recession are evidence of a downtrend. God makes nations and people rise and fall. Satan can provide pseudo prosperity, but it is evil and comes with strings attached. The Cycles of National Blessing are evidence of a Spiritual uptrend. When God blesses the believer, the nation and those associated with the believer also receive blessing by association. The believer is a Spiritual blessing to others and a witness for Christ in the Angelic Conflict and Appeal Trial of Satan.

Cursing is readily obvious, but a Spiritual uptrend requires Divine viewpoint to see or perceive. The world will enjoy the prosperity from a Spiritual uptrend but never recognize the source. God is the ultimate source of all aspects of Creation and life. Believers, who have fellowship with God, have some clue of what He is doing, whereas, unbelievers are in the dark and clueless. They are like a comet wandering around in outer space. Those idiots who want to wander around in the deep darkness of space are giving up the riches of Glory for emptiness and nothingness.

A Spiritual uptrend means that God and His angels are actively providing blessing. The blessing may be in the environment, in the nation, in the weather, in Creation, in history, or in life. Angels work to add blessing in life. They make the weather pleasant and add spice and adventure in life. They are the spice of romance, the inspiration of music, the skill of artists, the appearance of beauty, the voice of the singer, and the harmony of the orchestra, the whistle of the bird, and the strength of the warrior. They make all our relationships and guard us from evil. They give us skill, strength, power, and endurance. They enlighten us and teach us. Yet they never work independently of God. They are His servants to do His Will and to help us live the new Spiritual life that He has given us.


References
1. Larry Wood, "National Blessing Colors," Colors in Scripture, Nov. 1, 2014.
2. Larry Wood, "National Cursing Colors," Colors in Scripture, Nov. 1, 2014.
3. Larry Wood, "Eating," Nov. 30, 2015.
4. C/2022 E3 (ZTF), Wikipedia, Dec. 331, 2022.



Released January 1, 2023 - Revised Jan. 2, 2023


++++